MLK Day of Service Top Ten Monday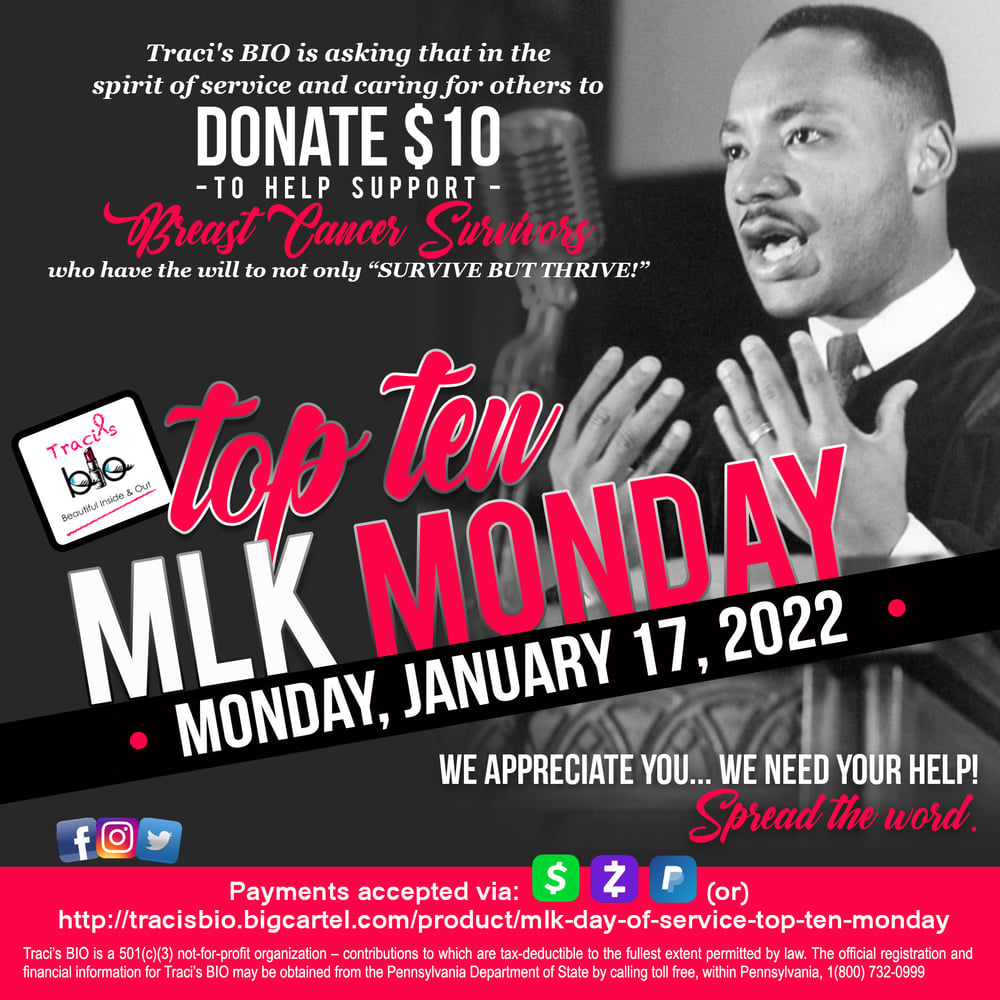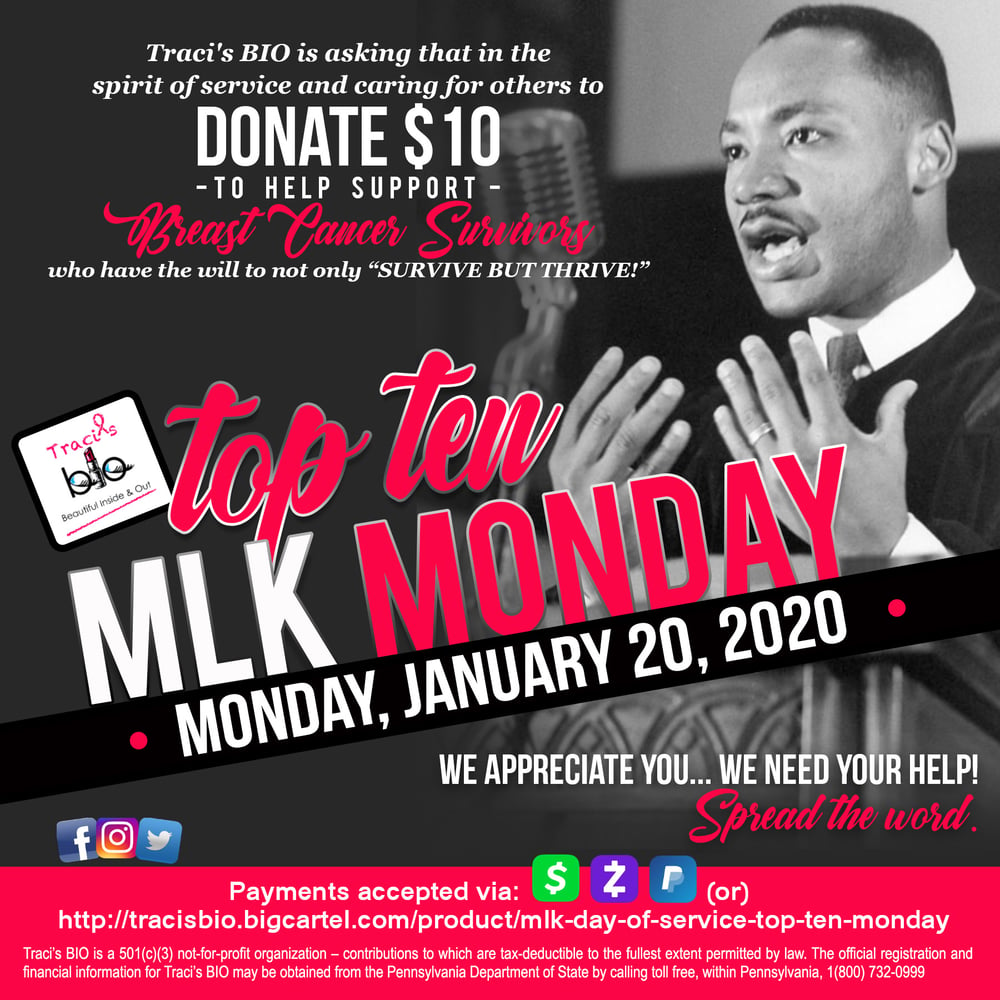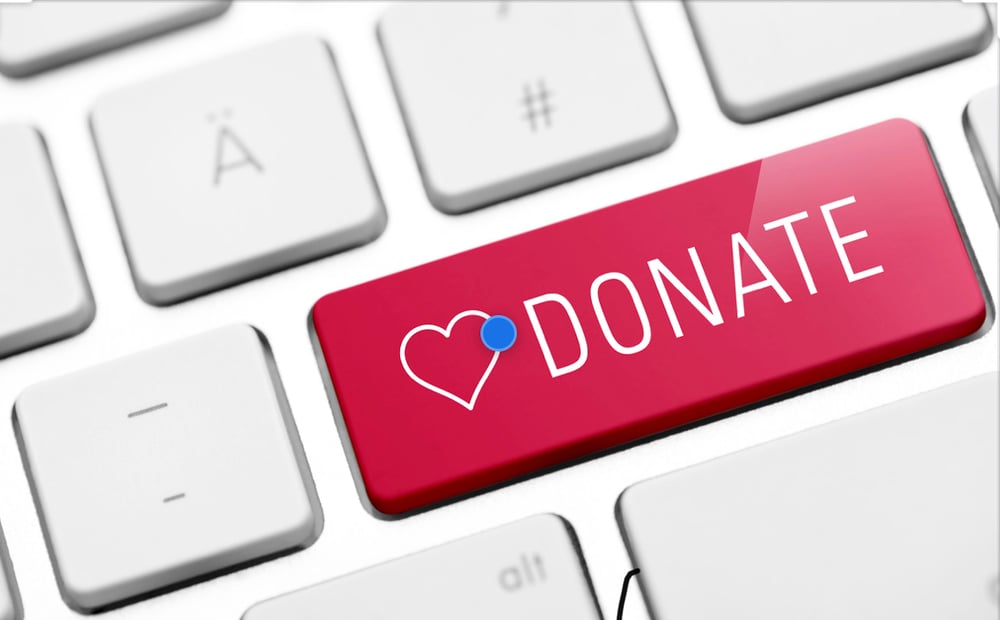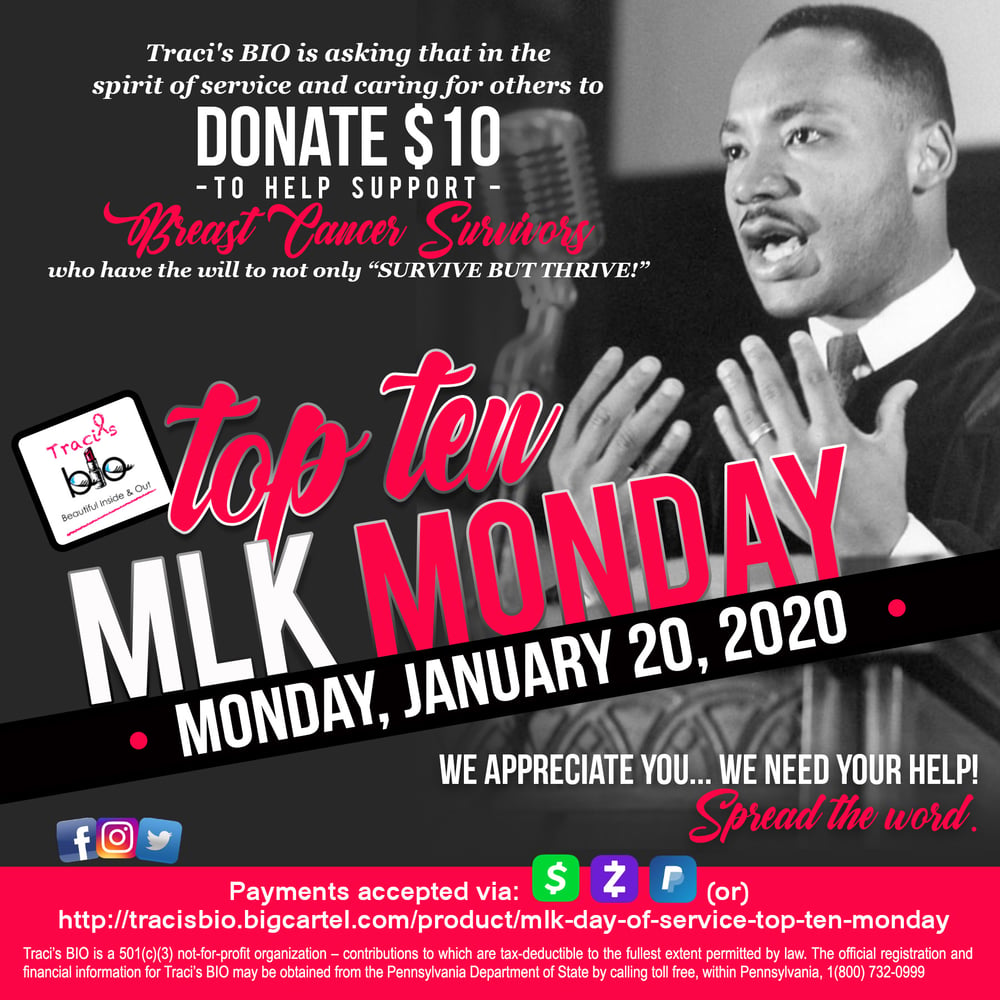 Traci's BIO is asking that everyone that is reading this memo to donate only $10 to help support a Breast Cancer survivors who have the will to not only Survive but Thrive!
We appreciate you... We need your help! Spread the word. MLK Day of Service Top Ten Monday January 20, 2020 . www.tracisbio.org
Traci's BIO is a 501(c)(3) not-for-profit organization – contributions to which are tax-deductible to the fullest extent permitted by law. The official registration and financial information for Traci's BIO may be obtained from the Pennsylvania Department of State by calling toll free, within Pennsylvania, 1(800) 732-0999.